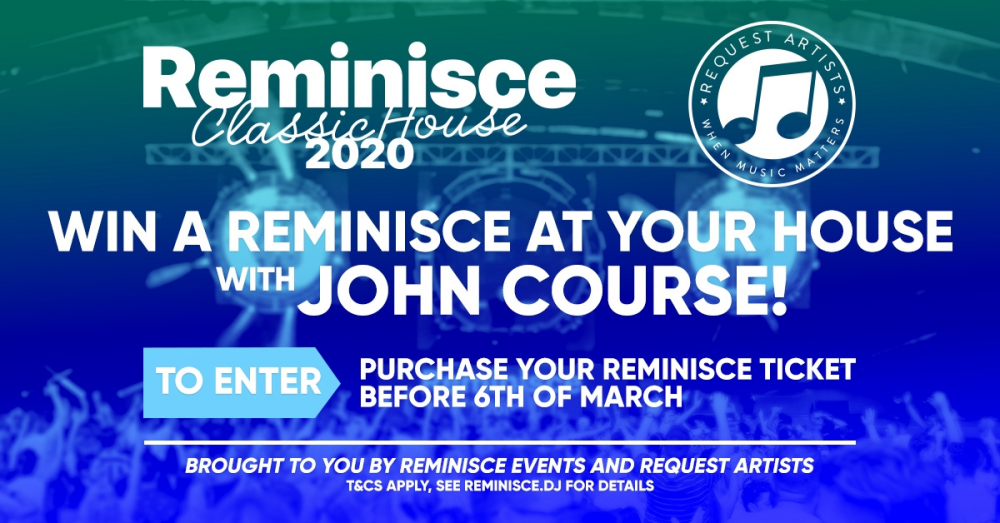 How good would it be to have Coursey play a Reminisce Countdown at your house?
We've partnered with Request Artists to deliver exactly that – a Reminisce at your house complete with your own voting system, full production and the great man himself playing the top 50.
Incase you haven't heard, Request Artists is Australia's newest booking platform that connects clients to renowned Australian DJ's and supporting acts specifically for special events, functions, significant occasions and large scale food/sporting events. Check them out at requestartists.com.au/
To enter the competition all you need to do is purchase a Reminisce ticket before March 6th (all current ticket holders are included), then follow the link below…
To improve your chances just follow the steps to get bonus entries.
The countdown to Reminisce at your place is on!
*T&Cs Apply. Only available to VIC residents.
NEW TO REMINISCE?
Check out our What Is Reminisce page here.