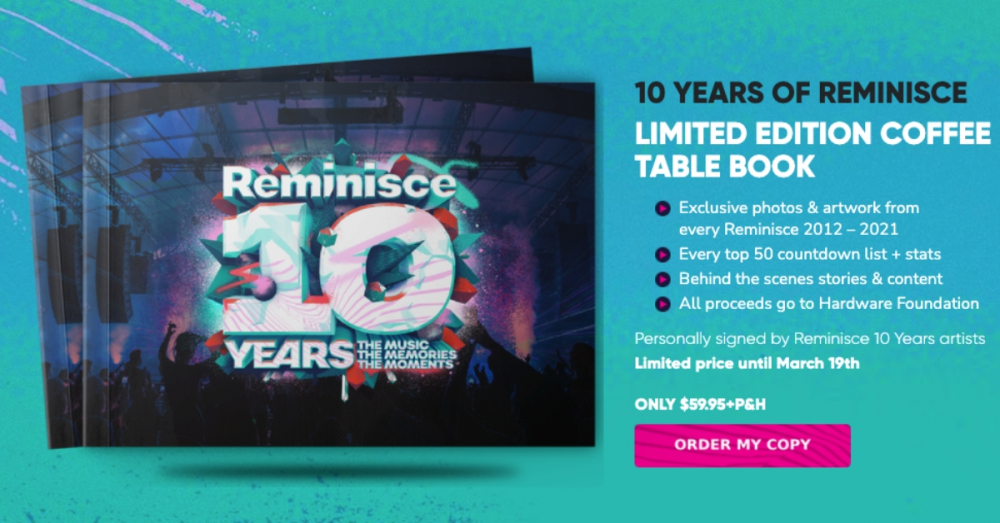 It doesn't matter if you've been to every Reminisce event, a few events or just one – the 10 Years of Reminisce Limited Edition Coffee Table Book is a must read.
Through 70 pages of exclusive photos, write ups, artefacts, artwork, never before seen images and never before told stories, the book chronicles the entire journey from the backyard a decade ago right up to Reminisce Carnivàle 2021.
The first batch of the book is limited to 50 copies, signed by Reminisce 10 Years artists and at a limited price of $59.95.
We have given you, as a loyal Reminisce subscriber first dibs on the book before we push it out to the general public.
All proceeds from the book will go to The Hardware Foundation, supporting the disadvantaged youth of Australia.