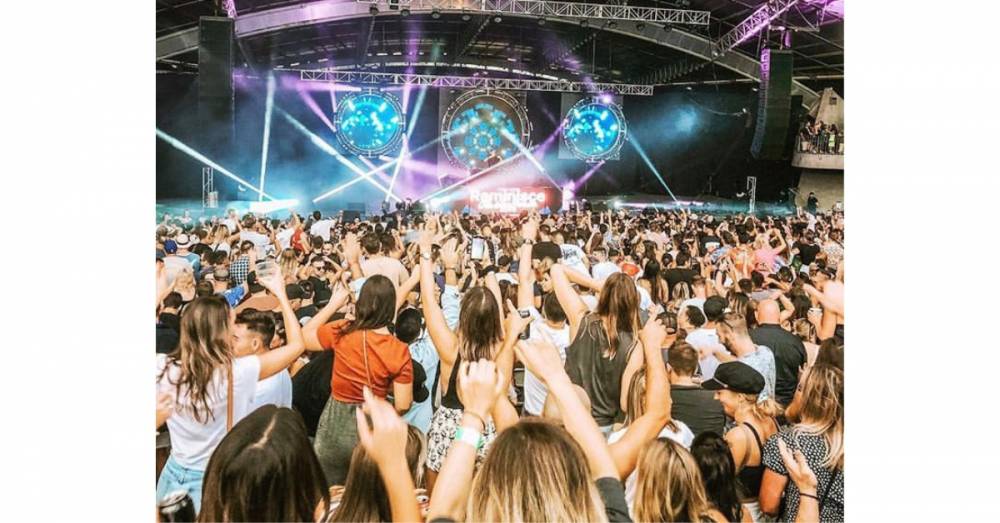 REMINISCE! ❤️
We are absolutely speechless…
The energy, love, and nostalgia flowing around the bowl yesterday were truly breathtaking.
Thank you all so, so much for making the day so special. It's going to be remembered for a very long time.
We know we didn't get everything 100% perfect (bar lines etc) but we will be sure to address all of your feedback from the survey we'll send out in the coming days.
Your Top 50 Tunes of all time are below and the full countdown recording will be up on Soundcloud midweek!
50 Daft Punk Around the World
49 Jurgen Paape Take That
48 Mylo Drop the Pressure
47 Eric Prydz Every Day
46 Deadmau5 Raise Your Weapon
45 Alesso v One Republic I Lose Myself
44 Calvin Harris Feel So Close
43 Green Velvet La La Land
42 Laurent Garnier The Man With The Red Face
41 Groove Armada Superstylin
40 Deadmau5 Ghosts n Stuff
39 Supermode Tell Me Why (Axwell & Ingrosso Remix)
38 Axwell, Ingrosso, Laidback Luke & Angello Leave The World Behind
37 Bodyrox Yeah Yeah (D Ramirez Remix)
36 ATB 9pm
35 Axwell Watch the Sunrise
34 Eric Prydz Call on Me
33 Zombie Nation Kernkraft 400
32 Afrojack Take Over Control
31 Deadmau5 Not Exactly
30 Shapeshifters Lolas Theme
29 4 Strings Take me away
28 Bob Sinclar World Hold On
27 The Killers Mr Brightside (Jacques Lu Cont Remix)
26 Stardust Music Sounds Better With You
25 So Phat A Love Bizarre
24 Deadmau5 Strobe
23 Alice Deejay Better Off Alone
22 Sebastian Ingrosso & Alesso Calling
21 Adrian Lux Teenage Crime (Axwell & Henrik B Remode)
20 Faithless Insomnia
19 Darude Sandstorm
18 Royksopp What Else is There? (Thin White Duke Remix)
17 Kings of Tomorrow Finally
16 Swedish House Mafia Don't You Worry Child
15 Underworld Born Slippy
14 Daft Punk One More Time
13 Armand Van Helden My My My
12 Avicii Seek Bromance
11 Armand Van Helden U Dont Know Me
10 Steve Angello & Laidback Luke feat. Robin S Show Me Love
9 Medina – You & I Deadmau5 You & I (Deadmau5 Remix)
8 Moby Raining Again (Steve Angello Remix)
7 Eric prydz Pjanoo
6 Morgan Page The Longest Road (Deadmau5 Remix)
5 Lovebirds In The Shadows
4 The Supermen Lovers Diamonds For Her (20:20 Remix)
3 Avicii Levels
2 Delerium Silence
1 Booka Shade In White Rooms