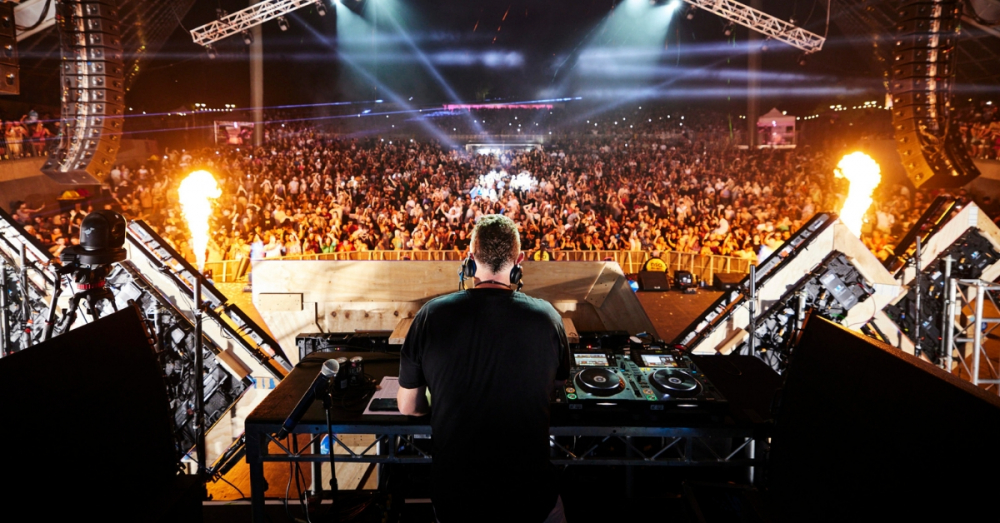 Saturday was INCREDIBLE! The vibe was on another level, and once again it was due to you guys voting an epic top 50 and then bringing the energy to match.
It's a day we will all remember for a very long time.
You can relive the top 50 here on Spotify and the full set recording on SoundCloud below.
FULL TOP 50 RECORDING
AFTER MOVIE
FULL TOP 50 LIST
For those Reminisce heads, here is the full Top 50 list:
50 Mylo – Drop The Pressure
49 Mousse T – Right About Now (Fuzzy Hair Remix)
48 Royksopp – What Else is There? (Trentemoller Remix)
47 Supermode – Tell My Why (Axwell & Steve Angello Remix)
46 Freefall – Skydive
45 New Order – Blue Monday
44 Kings of Tomorrow – Finally
43 Nalin & Kane – Beachball
42 Deadmau5 – Not Exactly
41 Eric Prydz – Everyday
40 Afrojack – Take Over Control
39 Deadmau5 – Strobe
38 Daft Punk – Da Funk
37 Rui Di Silva Ft Cassandra – Touch Me
36 Soul Central – Strings of Life
35 Axwell – Watch the Sunrise
34 Booka Shade – In White Rooms
33 TV Rock – Flaunt it
32 Armand Van Helden – My My My
31 So Phat – A Love Bizarre
30 ATB – 9pm
29 Reflekt – Need To Feel Loved
28 Zombie Nation – Kernkraft 400
27 Robert Miles – Children
26 Pryda – Pjanoo
25 Stardust – Music Sounds Better With You
24 Underworld – Born Slippy
23 Bob Sinclar – World Hold On
22 Crystal Waters vs Christian Marchi – 100% Pure Love
21 Medina – You & I (Deadmau5 Remix)
20 Eric Prydz – Call on Me
19 Adrian Lux – Teenage Crime
18 Tiesto – Adagio For Strings
17 Sebastian Ingrosso & Alesso – Calling
16 Steve Angello & Laidback Luke feat. Robin S – Show Me Love
15 Daft Punk – One More Time
14 Darude – Sandstorm
13 Faithless – Insomnia
12 Swedish House Mafia – Don't You Worry Child
11 Alice Deejay – Better Off Alone
10 Moby – Raining Again (Steve Angello Remix)
9 Shapeshifters – Lolas Theme
8 Avicii – Seek Bromance
7 4 Strings – Take Me Away
6 Armand Van Helden – U Dont Know Me
5 Morgan Page – The Longest Road (Deadmau5 Remix)
4 Supermen Lovers – Diamonds for her (20:20 Remix)
3 Lovebirds – In The Shadows
2 Avicii – Levels
1 Delerium – Silence (Tiesto Remix)
EVENT PHOTOS
Finally, here are some sneak preview photos from the event! More to come on our FB page soon…