The Reminisce 10 years line-up is our biggest to date.
Including the man with twenty-one Reminisce top 50 entries and one of the biggest house DJs of all time Mr. Armand Van Helden…
As always John Course playing the closing set top 50 as voted by you.
Also, one of the biggest global hit makers and electrifying live acts of the past decade, Example…
And two brand-new stages with a slew of home-grown talent…
Check out all the info about our full lineup and set times below!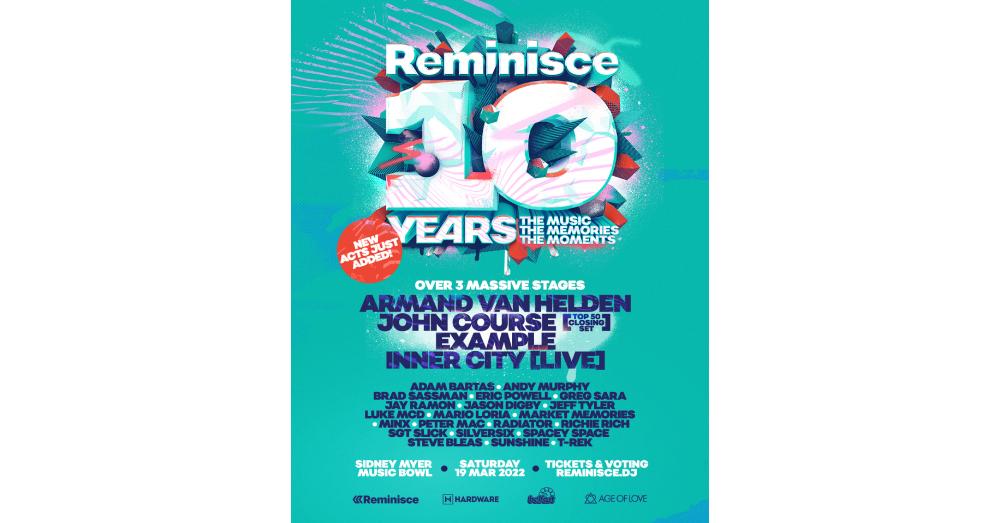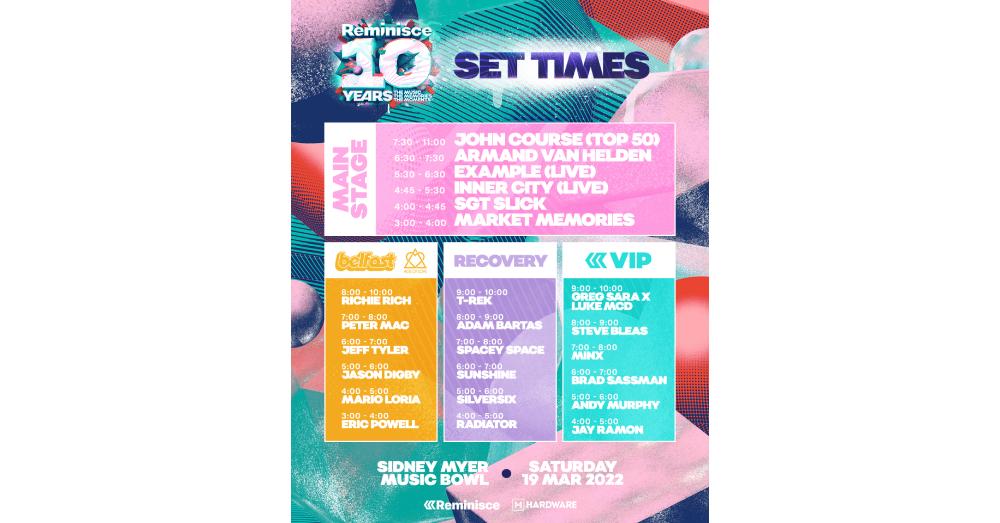 ARMAND VAN HELDEN
Armand van Helden is considered one of house music's most revered figures, with a career spanning three decades.
His most well-known singles are "You Don't Know Me", "I Want Your Soul", "My My My" featuring Tara McDonald, as well as "Bonkers" featuring Dizzee Rascal, all of which became #1 on the UK Dance Chart and reached as high as #2 on the Billboard Dance Chart.
In 2009, Van Helden formed the DJ duo Duck Sauce with Canadian DJ A-Trak, receiving a nomination at the 54th Grammy Awards for Best Dance Recording for their song "Barbra Streisand" which topped the charts in 12 countries. The duo also released the singles "Anyway" which reached No. 1 the UK Dance Chart, "Big Bad Wolf" and "NRG".
Although much of his chart success has been in Europe, particularly in the United Kingdom, Van Helden has been closely linked to the electronic music scene of New York since the early-mid 1990s where he was considered one of the best remixers in the business and was nominated for a Grammy Award for Best Remixed Recording in 1998.
Van Helden often remixes and uses samples of funk, soul, R&B and hip hop. He also uses filters and dub progressions, as in NYC beat, dancehall and reggae samples. Among his greatest remixes have been the remix of the song "Spin Spin Sugar" by Sneaker Pimps, The Bomb! (These Sounds Fall into My Mind) by The Bucketheads, Sugar Is Sweeter by CJ Bolland and "Professional Widow" by Tori Amos.
Van Helden is widely regarded as the pioneer of the speed garage genre and has continued remixing various artists such as Katy Perry, Van Halen, Daft Punk, Pharrell Williams, Britney Spears, Enrique Iglesias, David Guetta, Sam Smith, Bloc Party, Janet Jackson, Juliet Roberts and KRS-One among others with this musical style. Recent releases include the single "I Need a Painkiller" and "Wings" produced in 2018 and 2016 respectively.
Armand Van Helden at Tomorrowland
JOHN COURSE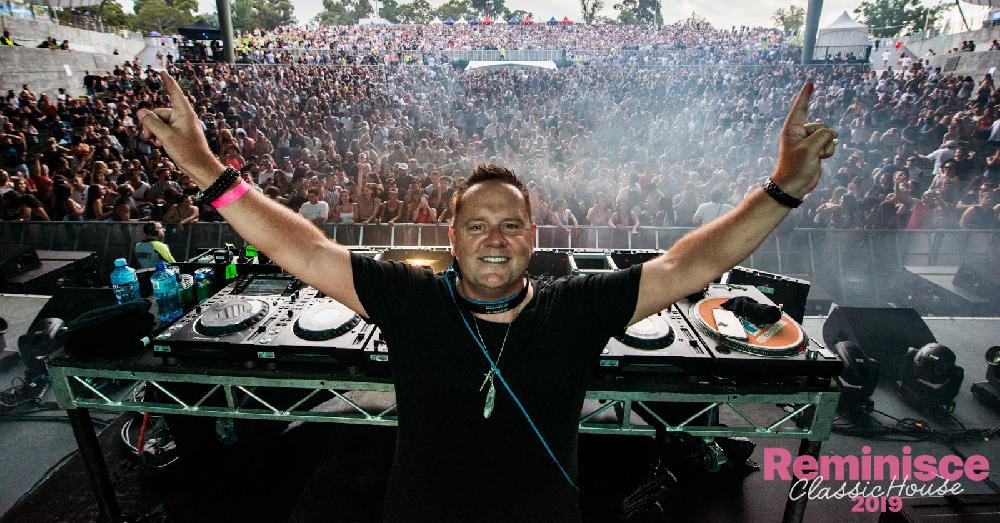 The man who has delivered all nine Reminisce countdowns and countless memories for house music fans around Australia and the world over the past 30 years will be back once again to take you through the Top 50 Dance Music Records of all time, as voted by you.
Between winning back-to-back DMC world DJ titles, mixing multiple Ministry Of Sound Compilations, playing to monster mainstage crowds at festivals such as Sensation, Future Music Festival, Stereosonic and Summadayze, John also heads up Vicious Recordings – the label collective that unearthed Dirty South, Avicii, Peking Duk & Madison Avenue (just to name a few).
There's not really much more that needs to be said about the king of the Australian house. The best thing to do now is to watch and listen 👇🏽
Listen To The Full Reminisce 2021 Top 50 Countdown On Soundcloud
John Course drops #1 – Silence at Reminisce 2021
EXAMPLE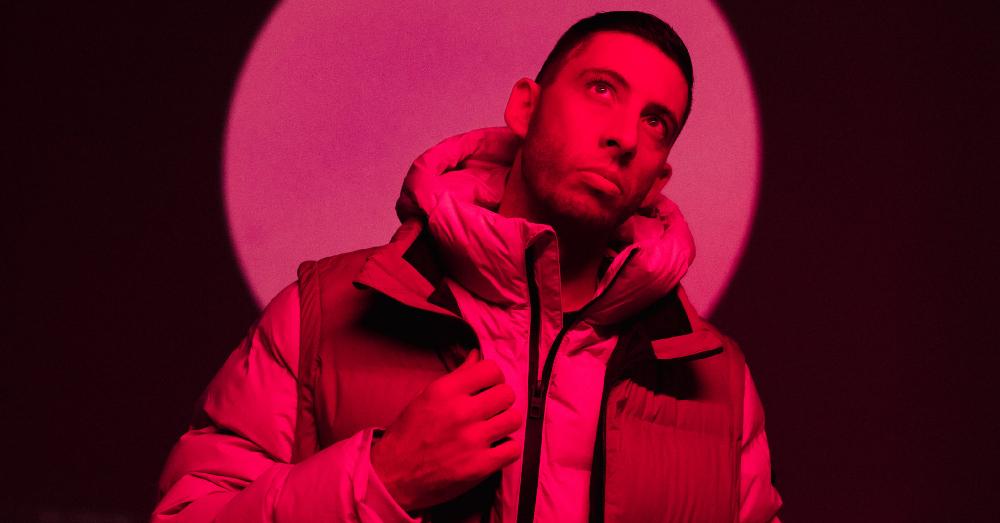 On the brink of releasing his eighth album, Example is beginning a new chapter. Having spent well over a decade in the game, the UK mainstay has crafted a career drenched in accolades: Platinum albums, chart-topping singles, headline festivals slots, and a lengthy stint releasing inescapable anthems that bridge the gap between electronic, rap and pop. Still, Example isn't ready to hang up his boots just yet; rather, he's preparing for the most important release of his career.
The first taste of that album comes via 'Every Single Time', a single that features one of Australia's most acclaimed producers, What So Not. The release builds off Example's rich history down under, a country that he now calls home. In past years, he's headlined events like Stereosonic alongside Avicii and Calvin Harris, Groovin The Moo, Parklife and opened for Drake at the last ever Future Music Festival.
Example was the first artist to bring Peking Duk on tour whilst going Platinum with his single 'Changed The Way You Kiss Me' in 2011. "There's all this rich history of me being in Australia. I now live here, my kids live in Brisbane, my wife's from here, so we want to retell that story," he says.
Every Single Time' explores the impact that songs have on people's fondest memories, with Example's vocals gliding over nostalgic production that builds into a glitchy, chopped drop. "Fans always say to me, 'Oh my God, your song reminds me of the first time I lost my virginity, your song reminds me of the time I took my first pill, your song reminds me of the time I kissed my wife.' And that got me thinking about the concept of what songs mean to people," he says. With the benefit of hindsight and a few more years of wisdom, Example discusses what it means to grow older, especially when you've sworn by the Sex, Drugs and Rock & Roll mantra.
Example – Creamfields 2021 Re-cap
INNER CITY (LIVE)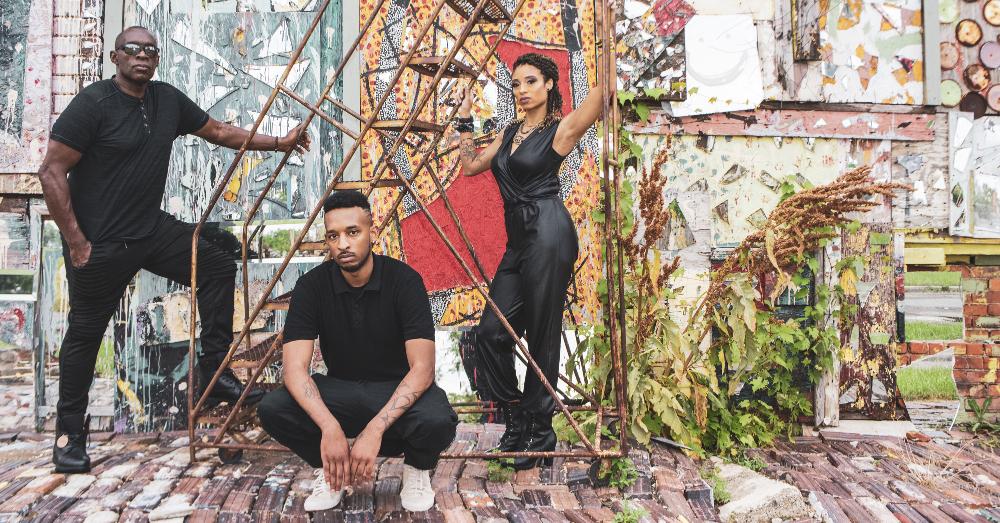 We are so excited to announce house music pioneers INNER CITY for Reminisce 10 Years have just been added.
Hailing all the way from Detroit, the birth of house music itself are Kevin Saunderson, Dantiez Saunderson and Steph Mosley.
The trio will be bringing their full live show and back catalogue of hits including GOOD LIFE , BIG FUN and PENNIES FROM HEAVEN.
Get ready for house music royalty to grace the Reminisce stage.
LOCALS LEGENDS
On top of the featured artists, we have a slew of home-grown talent, including:
Adam Bartas
Andy Murphy
Market Memories
Radiator
Sgt Slick
Silversix
Spacey Space
Sunshine
Minx
T-Rek
Steve Bleas
Brad Sassman
Greg Sara
Jay Ramon
Luke MCD
Eric Powell
Richie Rich
Mario Loria
Jeff Tyler
Jason Digby
Peter Mac