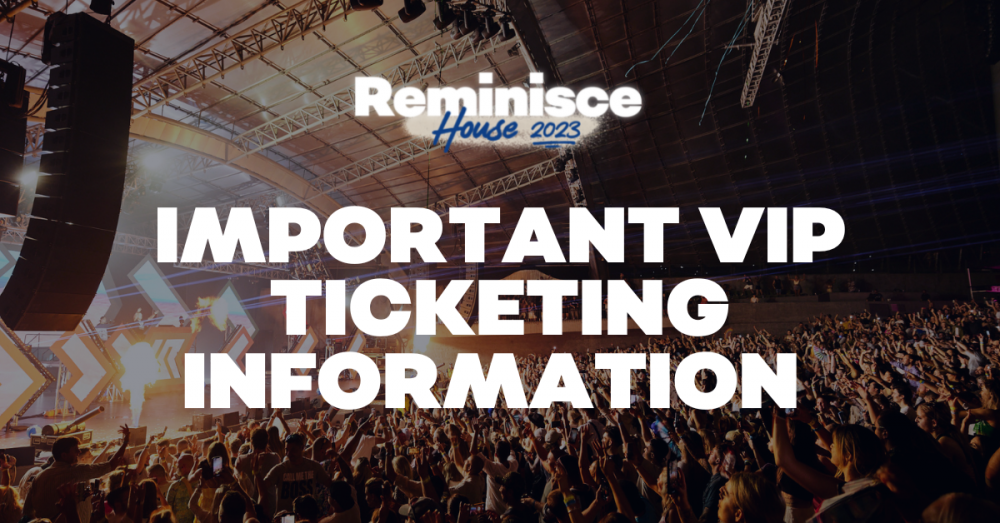 Below is all the important info you need to make your Reminisce VIP experience even better 💃

Please read all of the information carefully.

✨ There will be a clearly marked VIP Entry Lane out the front of gate 1. You must enter through this lane to gain entry and get your VIP wristband.

✨ Your VIP ticket gives you access to ALL VIP AREAS marked on the sitemap below. The areas will also be marked with signs on the day.

✨ You also have access to the VIP Lounge area accessible from the left hand balcony.

✨ Because all VIP areas are under one VIP ticket this year, there is a possibility that an area may become full, in which case you can still access the remaining areas. If this happens, the full area will become a 1 in, 1 out system.

✨ Remember as a VIP ticket holder, you also have priority access to all GA areas including the front stalls. If there is a long line for GA ticket holders to get down to the front stalls, you are able to bypass the line and go straight through.

✨ Please familiarise yourself with all VIP and GA toilet and bar locations and just remember if the one you are at is busy, there is more than likely one close-by that is not as busy.

✨ The menus at each VIP bar will differ slightly based on location. The bar in the VIP Lounge will have a larger range of cocktails and slightly smaller range overall than the GA bars. The VIP Terrace Bar will be the same as the GA bars. The right hand balcony bar will have a slightly reduced range for speed of service.

✨ If you are having any issues on the day, we will have a staff member manning our Facebook inbox. This is the best way to reach us as the Instagram inbox is harder to keep track of.
Most of all - have fun, look after your mates and help make this the best Reminisce yet!